Aviation  Valley – Rzeszów
The Aviation Valley is located in southeastern Poland, famous for its aerospace industry and pilot training centers. This region has a heavy concentration of aerospace industry, scientific research centers, as well as educational and training facilities. Aviation Valley is one of the best places in Central Europe for the development and fulfillment of aerospace projects. The exceptional highlights that Aviation Valley offers:
100 Years of aviation history
80 years of history in the aircraft industry
90% of Polish aerospace industry output
Cost effective work force and production
Over 24,000 experienced and dedicated employees
University of Technology with a strong Aerospace Engineering Faculty
Investor friendly environment
Centrally located international airport
Major highway linking southeastern Poland to southwestern Poland and Germany
The Aviation Valley Association was started on April 11, 2003, as a non-profit organization, as a means to furthering the rapid development and growth of the aerospace industry in southeastern Poland. This historic decision was conceived by a group of leading aeronautic producers, suppliers and businessmen. Significant funding for the Association has been provided by Pratt & Whitney, a world leader in the design, manufacture and service of aircraft engines, space propulsion systems and industrial gas turbines.
The Aviation Valley Association currently represents over 140 companies within the region, with several others in the process of applying for membership.
The long-term objective of the Aviation Valley Association is to transform southeastern Poland into one of Europe's leading aerospace regions, which would be able to provide a diverse cross section of products and services for the most demanding clients.
YOU CAN BE A PARTICIPANT IF YOU ARE FROM COUNTRIES BELONG TO EUROPEAN UNION OR NATO! (NATO Countries: Great Britain, France, Belgium, the Netherlands, Luxembourg, Canada, the United States, Denmark, Norway, Iceland, Portugal and Italy, Greece and Turkey, Spain,Czech Republic, Poland, Hungary,Bulgaria, Lithuania, Latvia, Estonia, Romania, Slovakia, Slovenia, Albania and Croatia).
---
Polskie Zakłady Lotnicze Sp. z o.o. – PZL Mielec A Sikorsky Aircraft Company  is the biggest Polish manufacturer of aircraft, currently expanding its production profile to include aerostructures and helicopters. On March 16, 2007, 100% of the shares of Polskie Zakłady Lotnicze Sp. z o.o. were purchased from ARP S.A. by United Technologies Holdings S.A. (UTH), a subsidiary of United Technologies Corporation (UTC). The new era was initiated not only in the history of Mielec aviation industry but also in the history of the company itself.
Now, as Mielec celebrates the 80th anniversary of the first aviation-industry establishement, PZL Mielec faces new challenges and opportunities. With its manufacturing tradition rooted in fixedwing aircraft production, the Mielec Facility is building its new capacity in helicopter manufacture. Only a modern organization can cope with the challenge, based on state-of-the-art and the new corporate culture developed and accepted by its employees. The dynamic and positive change is visible in all aspects and areas throughout the Company.
Continuous improvement, implementation of the latest tools in increasing productivity and general efficency of the company to meet the requirements of the highest industry standards worldwide. In a long perspective, PZL Mielec wants to operate so well, as to be able to forecast and create the reality, win the trust of its shareholders and customers alike in the quality and reliability of PZL's products.
PLEASE BE KINDLY INFORM DUE TO INTERNATIONAL RESTRICTION IF YOU ARE FROM COUNTRY: Afghanistan, Belarus, Burma (Myanmar), China, Cyprus,  Democratic Republic of the Congo, Eritrea, Haiti, Iraq, Iran, North Korea, Cuba, Lebanon, Libya, Central African Republic, Somalia, Sudan, Syria, Venezuela, Zimbabwe  YOU CAN NOT BE A PARTICIPANT OF THIS TECHNICAL TOUR, we are very sorry.
---
Guido Historical Coal Mine – Zabrze
The biggest attractions of the 320 level are the large scale mining machines presented in operation and the ride in suspended electric rail. The experience at 320 level is mostly connected with exploring the development of mining technology from the end of the 19th century up to modern times.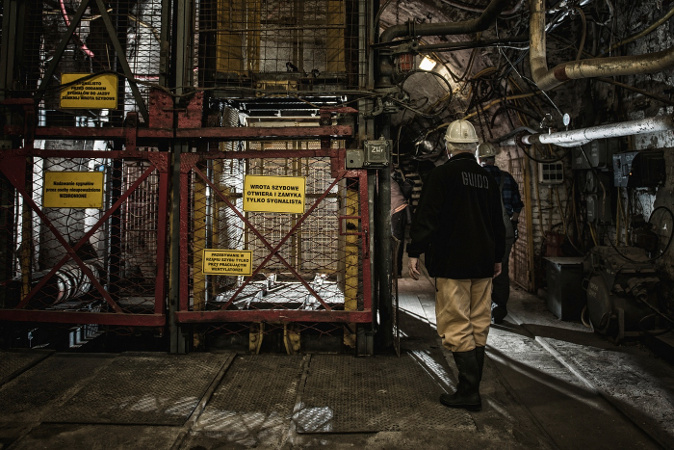 Here you will learn how the hard work of a coal miner looks like, in what conditions the coal is mined and what mother nature can do to with the tunnels if they are not protected with support. You will go through a maze of mining excavations – at some points it will be steep and dark! Remember that the protective helmet is to be worn on the whole touristic route.
Although Guido Coal Mine stopped its coal extraction long time ago, there is still some coal left. During the tour you'll see it at least four times, in its raw form – seams that are two meters thick.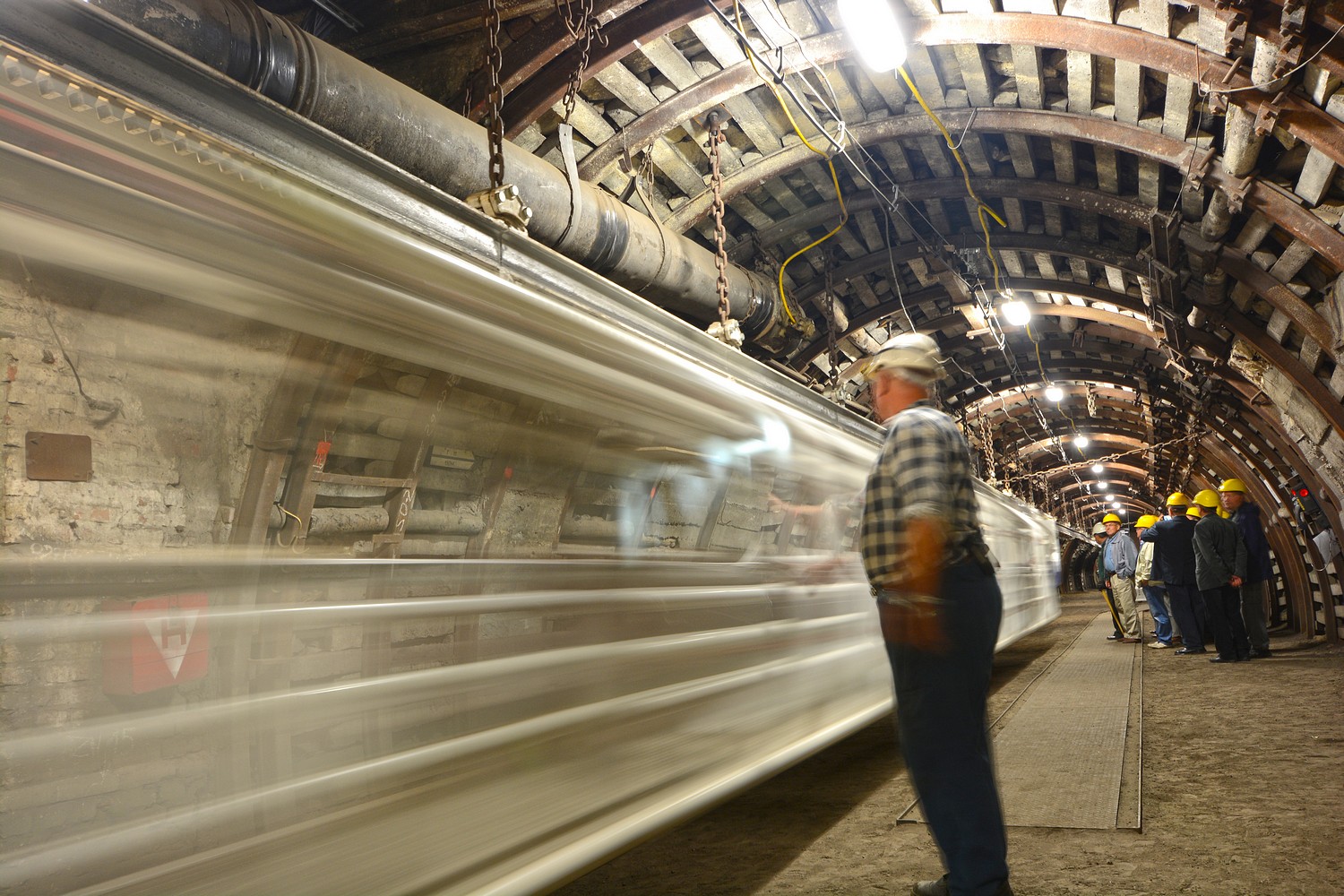 A part of the route at 320 level will be covered with suspended electric rail. It is the only rail of this type in the world that has been made available for the tourists! It will take You to the working area of two machines, roadheader and longwall coal-cutting machine. From a very close perspective you will see how these powerful rock and coal mining machines at work.